"Monosexism and biphobia aren't real"

just some things i saw on fb tonight followed up by some fact checking. 

Why I can't fuck with most LGBTQ folks. If you can't even include bisexuals as legit people, then get the fuck off my blog.

We are very real, thank you.
OH VAMPIRE LAKE

TEACH ME EVERYTHING I NEED TO KNOW
Go down a waterslide when it isn't wet and you'll understand why foreplay is so important.
This is the best explanation I've ever read.

and lube
My friend gave me all add-ons on Sims 3
this is bigby wolf, The wolf among us: (Fables)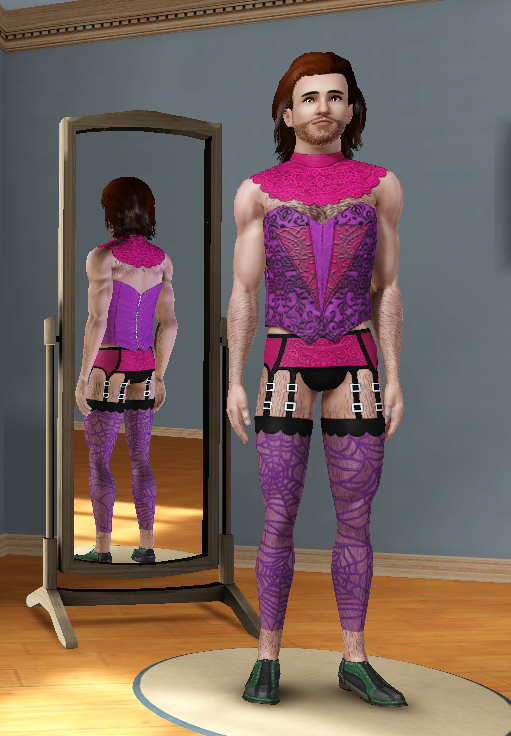 Pieces of information from the K event

K sequel confirmed
K: Missing Kings DVD/Bluray out in April 2015
Upcoming character song album
Trailer for the sequel was shown
Zenjou Gouki was in the trailer
Mishakuji Yukari is 30 years old
GUYS!! IT IS OFFICIAL NOW. K PROJECT SEQUEL COMING IN 2015! ♥
The small wonders of life - Wattpad
To everyone, she had always been a bit odd case. No one seemed to catch up on her thoughts, or understand how she wie…
Yup. this happened. slices of life. werewolves. yup.
"Mikoto-san, Mikoto-san! Look! You're going to be a father..!"

"Fuq yeah"
how am i supposed to make creative funny text posts when nothing happens in my life at all

you just use a story from sims and pretend it really happened to you

one time i was swimming but the pool ladders disappeared so i couldn't get out of the pool and i swam for 10 hours then died
do british people really eat beans on toast as a meal

in america is everyone ignorant

it was just a question damn no need to get hostile go eat some beans on toast
NO BUT REAL TALK OK I WENT TO SCHOOL IN GEORGIA AND I EVEN HAD TEACHERS TELLING ME THAT I SHOULDN'T CELEBRATE HALLOWEEN BECAUSE IT WAS THE DEVIL'S BIRTHDAY AND I GOT SUSPENDED FOR 4 DAYS BECAUSE I WROTE AN ESSAY ENTITLED "You're All Dumb, The Devil Wasn't Even Born: The Story of All Hallow's Eve" AND I TALKED ABOUT THE HISTORY OF HALLOWEEN, HOW IT WAS A PAGAN CELEBRATION TO VENERATE AND APPEASE THE DEAD AND HOW THE DEVIL WAS TECHNICALLY AN ANGEL THAT WAS CAST FROM HEAVEN AND BECAUSE ANGELS WERE CREATED BY GOD THEY WEREN'T BORN THEREFORE THE DEVIL COULDN'T HAVE A BIRTHDAY. MY PRINCIPAL WAS SO CONCERNED FOR ME BECAUSE I WAS IN 3RD GRADE AND HE GOT MAD AT MY MOM FOR RAISING SUCH A "DISRESECTFUL, HEDOONISTIC CHILD". SHE BOUGHT ME ICECREAM AND LET ME WATCH CARTOONS WHILE I WAS OUT OF SCHOOL.
Alarming Whispers reveal the ridiculous sex ed lessons schools give teens

Follow micdotcom

WHEN WE WERE LITTLE SOME TEACHER TOLD US, THE GIRLS, THAT WE WERE LIKE FLOWERS, AND EVERY MAN WE HAD TOOK A PETAL WITH THEM. IF WE HAD TOO MANY WE WOULD END UP LIKE AN UGLY, WITHERED FLOWER AND NO ONE WOULD WANT US